Adventure is a Sprinter Away
Mercedes-Benz is known for producing some of the most innovative and luxurious vehicles on the market today. Many people see a Mercedes as the beacon for what to expect in their car makers in years to come.  So, why are so many turning to the Mercedes Sprinter for their RV and camping needs?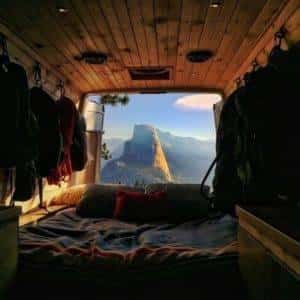 Camping has taken on a renaissance with the millennial generation.  First with the trend that saw an increase in the number of glamp-sites, populated with canvas tents, and an abundance of amenities, including Wi-Fi.  Now, the same generation of glampers and hipsters are hitting the road to reinvent the great American road trip.  For many, the obvious choice for travel is the comfortable and roomy Mercedes-Benz Sprinter.
Although not sold as the traditional RV, the Sprinter comes equipped with the essential amenities, and the comfort only a Mercedes-Benz can provide.  With two height options, the choice between a 4-cylinder, 6-cylinder or even a 6-cylinder 4×4 engine the Sprinter van can fit almost any adventurer's needs.  Compared to most full-size RVs, a Sprinter will cost considerably less for the vehicle, coming in between $35,000-$55,000 depending on the size of the van, and the size of the engine.
The real fun comes in converting your Sprinter van into the perfect home-away-from-home.  There are some already converted vans on the market, ready for someone to pick them up and start off adventuring, however many of these enthusiasts take pride in giving their van a personal touch, with amenities that appeal to their interests and comfort levels.
Here is an estimated breakdown of how much it would cost you to deck out a Sprinter van of your own! [Prices may vary depending on the quality of materials, and the initial cost of a van.] Let's assume you purchase 144′ Sprinter van for $46,000.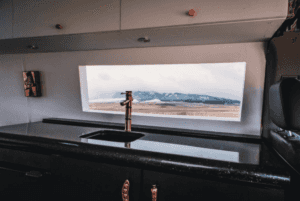 Solar power + electrical + lights: $2,500
Insulation: ~$500
Materials: $700
Kitchen: $2,300
Bed: $150
Flooring: $175
Accessories + Decor: $800
Paint: $230
Labor: $600
Bringing our total to $53,955—half the price of a traditional RV.
With a Converted Sprinter van, you have the luxury of versatility.  Think of the places you can go, and the things you can see all from the comfort of a Mercedes-Benz.  Take your style on the road, as you make memories that will last a lifetime, not to mention how much it will fill up your Instagram feed.  Start your adventure with a Mercedes-Benz.