Utah Child Hunger Donation Campaign at Mercedes-Benz of Draper
We Support Utah Food Bank's BackPack Program to Ensure that Children Have Food to Help Sustain Them through The Weekend

One in seven Utahns are at risk of missing a meal today. And while Utah children may participate in free or reduced meal programs during the school week, one in five won't know where their food will come from during the weekend! So during the month of September, as children have headed back to school, all Larry H. Miller Dealerships across the Wasatch Front will collect canned goods and funds in conjunction with Hunger Action Month, a national drive during September:
"We're determined to do our part to help address this great need in our community." -DEAN FITZPATRICK, PRESIDENT OF LARRY H. MILLER DEALERSHIPS
WHAT'S NEEDED
• Shelf-stable milk • Peanut butter • Fruit cups (small cans with pop tops) • Veggie cups (small cans with pop tops) • Granola bars • Boxed juice (6-8 oz.) • Soup (pop top) • Tuna (easy open) • Cereal (small boxes, healthy variety) • Fruit snacks • (100% juice) • Apple sauce (individual savings) • Instant oatmeal packs • Crackers • Sunflower seeds • Raisins • Instant breakfast • Trail or granola mixes (8 oz.)
DONATE IN-STORE
In addition to our in-store donation bin (located at 11548 S Lone Peak Parkway in Draper), we've set up a unique Virtual Food Bank URL (below) where you can conveniently donate!
OR DONATE ONLINE:
For as LITTLE as $4.11 you can provide a child with a backpack stuffed with a weekend worth of food.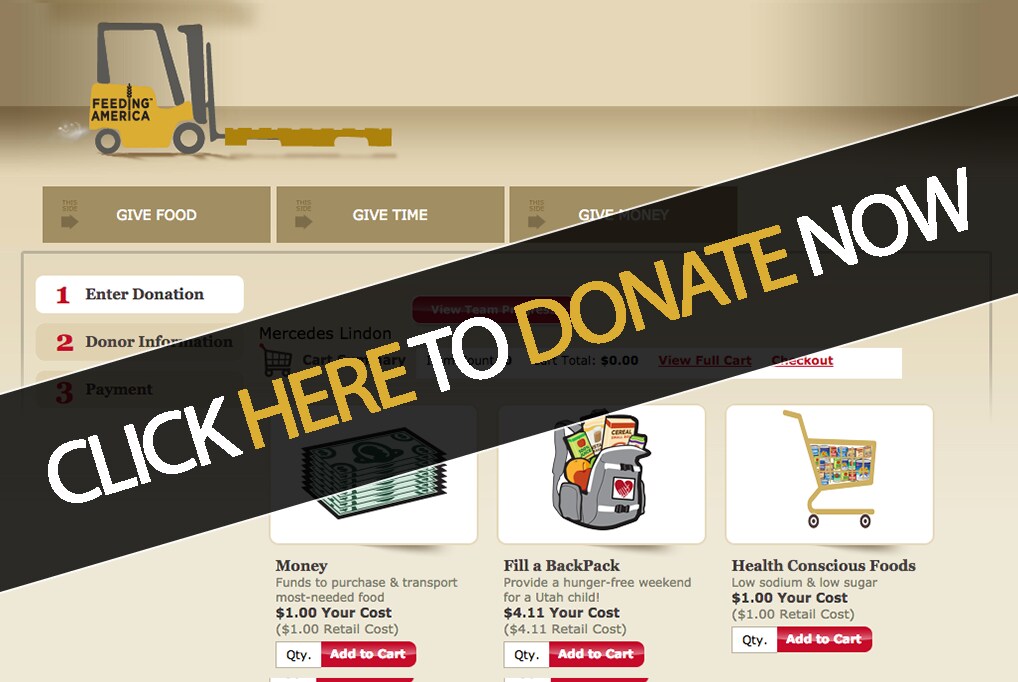 TOGETHER, WE CAN ENSURE UTAH CHILDREN AREN'T HUNGRY ON THE WEEKENDS.