Fore CAL Golf Tournament With Mercedes-Ben of Draper
Mercedes-Benz of Draper has partnered with Utah Valley University's Center for the Advancement of Leadership (CAL) once again to host its annual golf tournament, "Fore CAL," June 13! **
REGISTER BELOW

**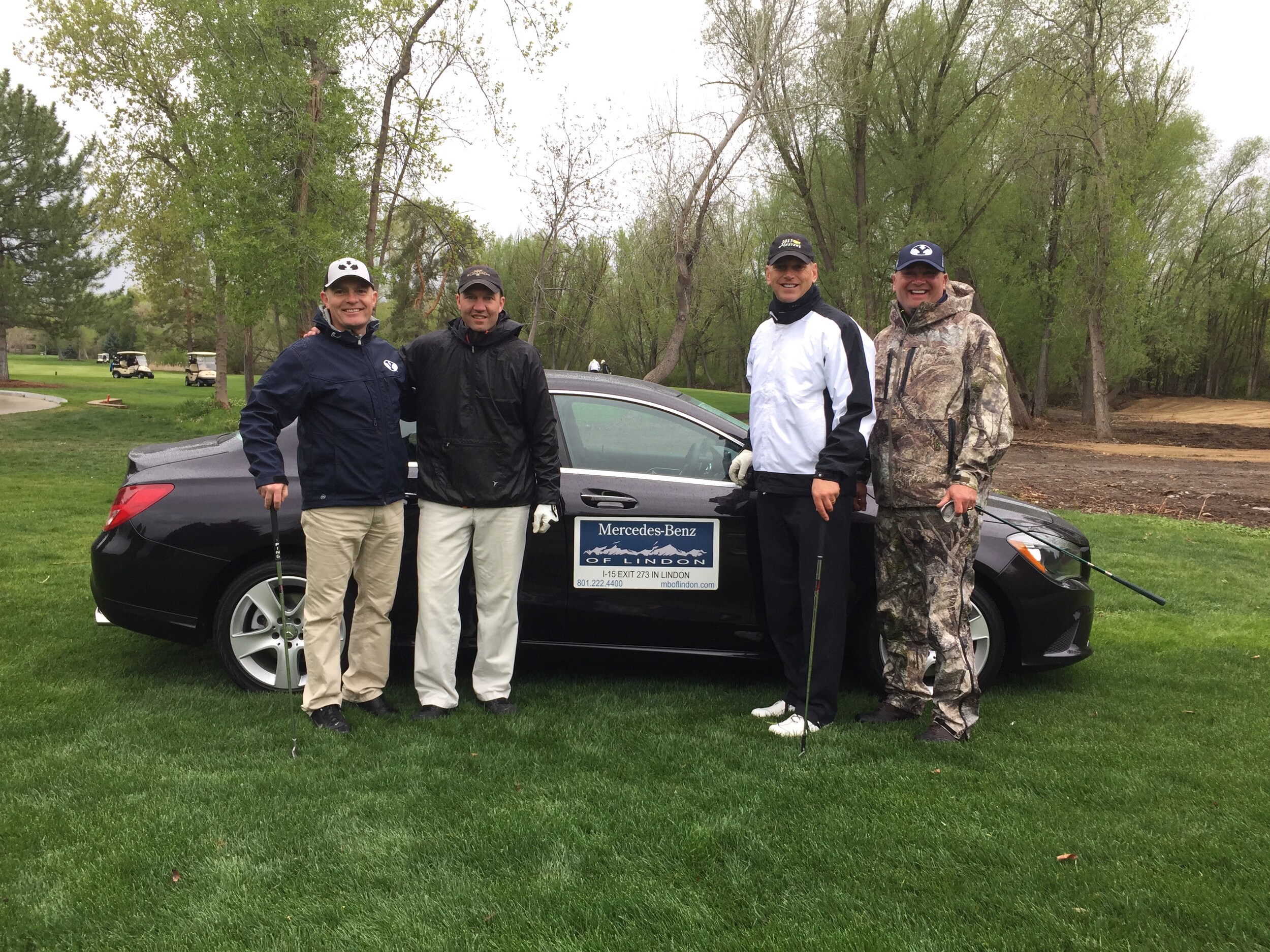 The tournament raises money for scholarships for students involved in the University's elite leadership program.
The scholarships are given to students in the LEAD Program and are used for educational expenses such as tuition, fees, room, and board. The LEAD Program, which was recently recognized as one of the top leadership development programs in the world, attracts students from not only across Utah, but across the country!
Last year, in honor of our commitment to our community's education, we decided to partner with CAL and surpassed our $20,000 goal! Talk about 
providing many more scholarship opportunities for CAL!
REGISTER TO ENTER
Competitors can enter the tournament either with a team or on individually. The top two winners of the event will have the opportunity to advance to an additional tournament, with all expenses paid by Mercedes-Benz. All participants will receive Nike swag bags, and several exceptional prizes will be awarded. The "Fore CAL" tournament will be played at the Sleepy Ridge Golf Course in Orem. The cost to enter the event is $100 per player, or $400 for a team. 
2017'S REGISTRATION FORM WILL BECOME AVAILABLE IN THE SPRING OF 2017.
We had so much fun at our 2016 Tournament!