Mercedes-Benz Stadium: the New Platinum Standard in Professional Sports Facilities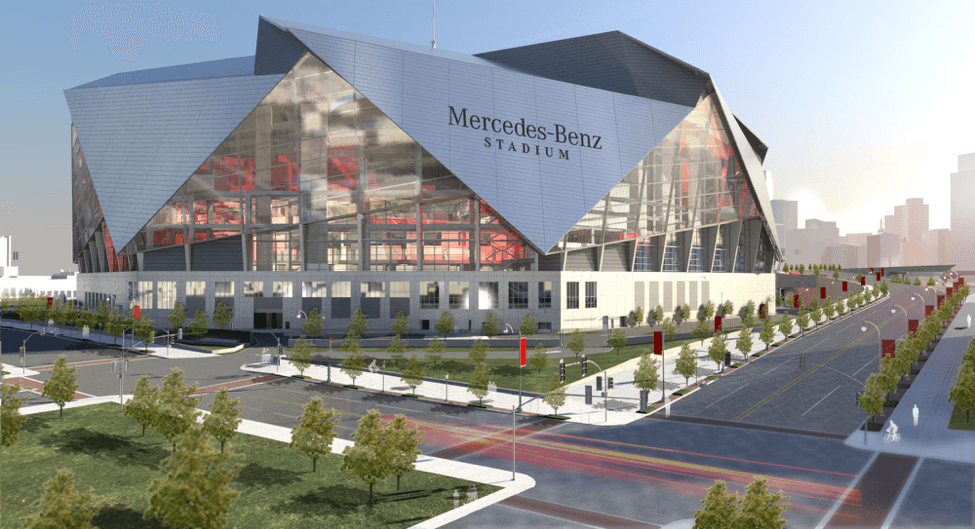 If there is one thing we can expect from Mercedes-Benz, it's continued innovation that changes the way we drive. But what about the way we watch a football game? Or a soccer match? Or even attend a concert? Well, they are doing just that with the Mercedes-Benz Stadium in Atlanta, Georgia.
The stadium will become the new home of the Atlanta Falcons and Atlanta United FC. Events already planned for the venue include the NCAA College Football National Championships in 2018, Super Bowl 53 in 2019, and NCAA Men's Final Four in 2020, along with a number of concerts.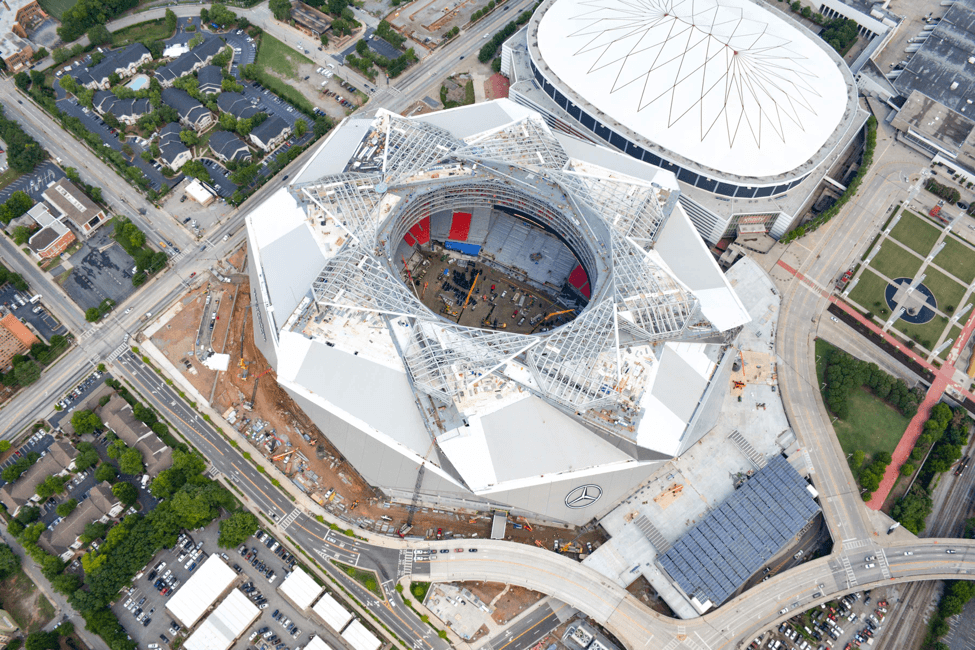 However, Mercedes-Benz hopes to set a new standard with their stadium in Atlanta. That standard is sustainability. Not only is the stadium equipped with the world's largest LED halo display and over 64,000 sq. feet for fans and concessions, but it is designed with the environment in mind.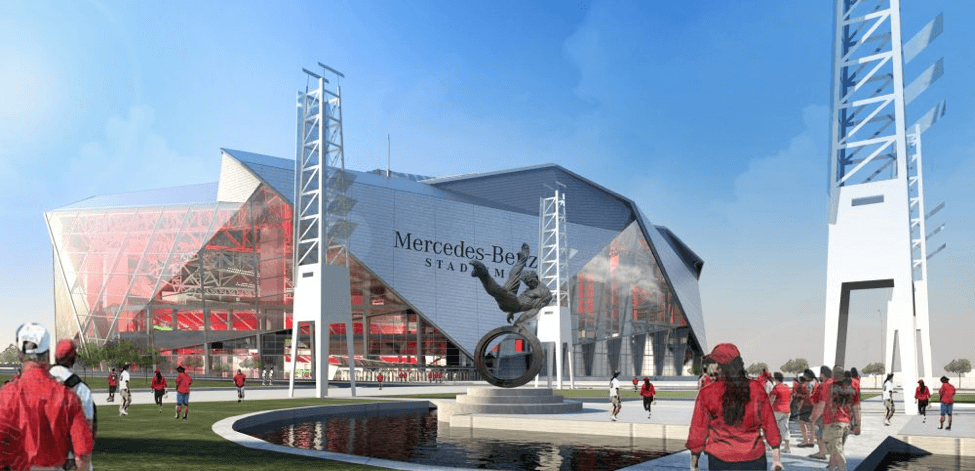 The stadium will be the first NFL and MLS stadium to be awarded the highly sought-after LEED Platinum designation. The Leadership in Energy and Environmental Design (LEED) Green Building Rating System™ is an internationally recognized procedure for measuring sustainability for structures of this size. The developers and contractors were conscious of this from the beginning, and have worked toward securing this elite classification. Among the features that are built into the stadium itself are the following: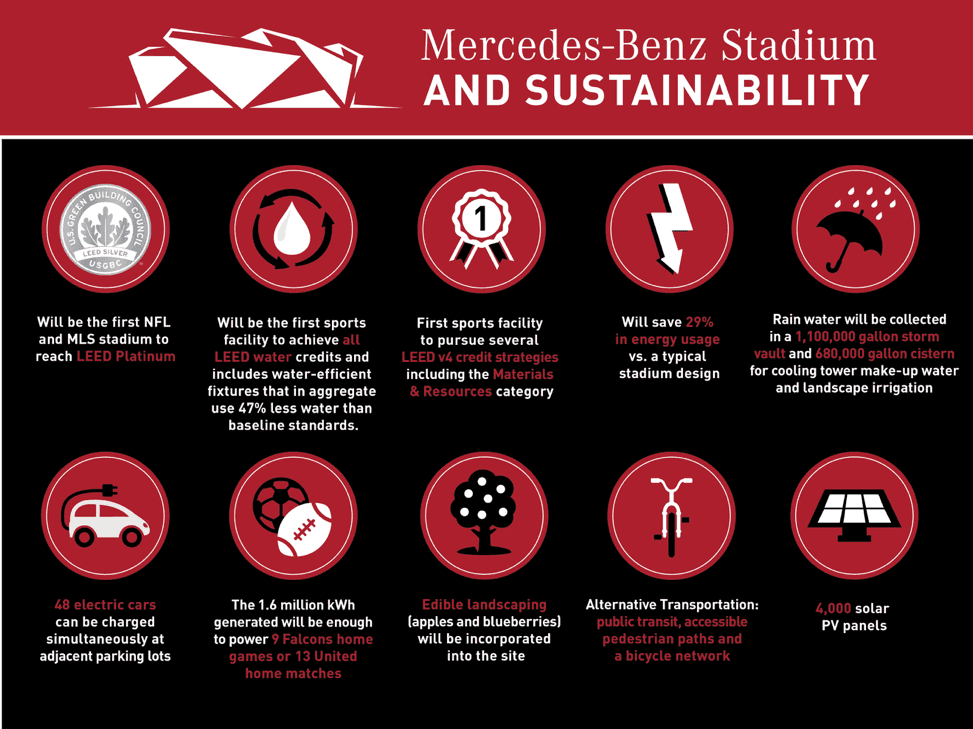 It will save 29 percent on energy usage versus other stadiums of the same size and similar design.
It's designed to catch and collect rainwater in a 1.1-million-gallon vault and 680,000-gallon cistern used for a cooling tower to cool the stadium, as well as irrigation water to water the surrounding landscape.
The sustainable landscape design is complete with edible plants, like apple trees and blueberry bushes.
There are 4,000 PV solar panels installed, with the capability to store 1.6 million kWh of power. Enough to power 9 Falcon home games or 13 United home matches.
These efforts toward innovation did not go unrecognized. In October of 2016, the White House recognized Mercedes-Benz for their work in finding new ways to integrate sustainable features into the stadium.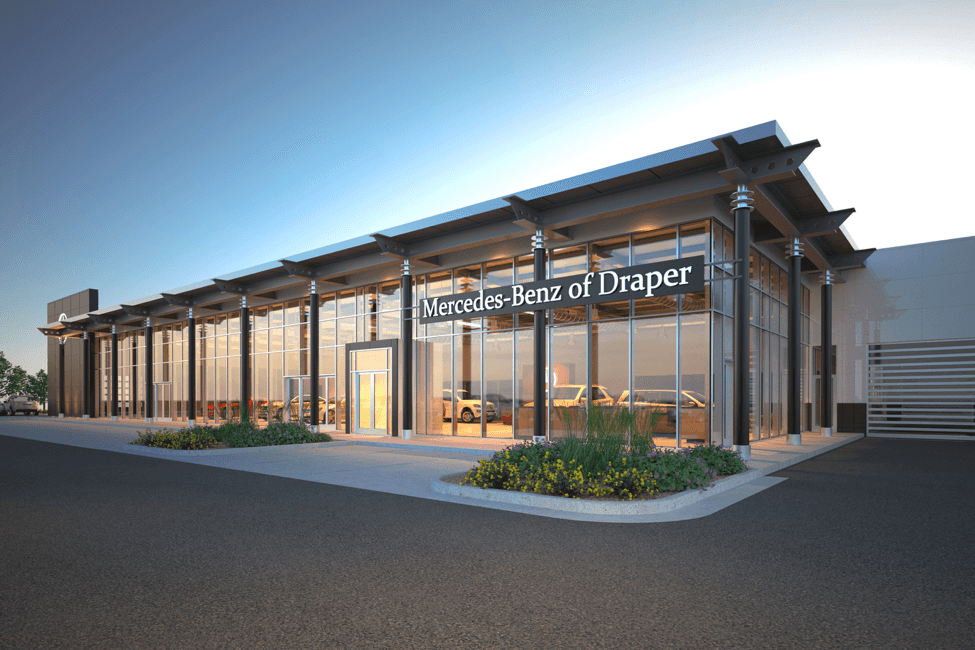 With so many innovations, we at Mercedes-Benz of Draper continue to work toward efficient and effective ways to match that innovative spirit. We are excited to have an architectural project of our own as we construct a new building in Draper. But our commitment toward our customers will be the same as we continue to offer pick-up and delivery services for our customers in the service department. We are also excited that we will have a fully equipped AMG® center, with a wider selection of Mercedes AMG® models available starting in winter 2017. Stop by today to experience our already wonderful facilities and see how we plan to make them even better for our loyal customers